Cross Your Heart...and Start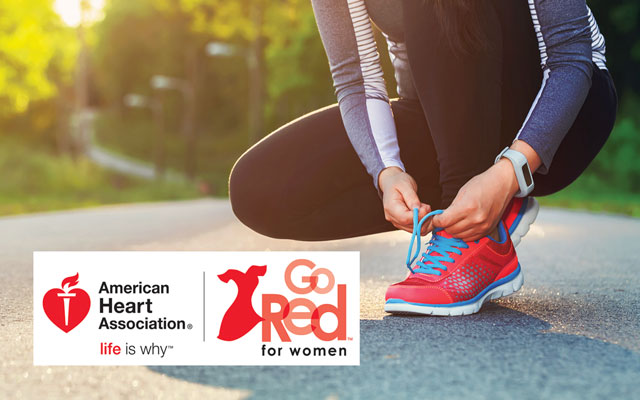 BCBSRI is teaming up with the American Heart Association to promote their "Go Red For Women" initiative, which empowers women to take charge of their heart health. One of the biggest risk factors for heart disease is sitting—and moving is one of the best ways to make your heart healthier. You don't have to run a marathon to make a big difference in your health. Start with these small steps:
Exercise while you're watching television.
Stay off the couch by stretching, lifting weights, or even walking in place.
If you work in an office, set your phone timer for a 10-minute standing break every hour.
Have a quick walking meeting or read over documents you've printed out.
Walk during your lunch break.
Run errands, pick up lunch, or just enjoy the fresh air.
Choose active outings.
Visit a zoo or museum where you can walk around while being entertained.
Take the stairs.
You may even save time by not waiting for the elevator!
Find more heart health tips at GoRedForWomen.org.