4 Ways to Save on Healthcare Costs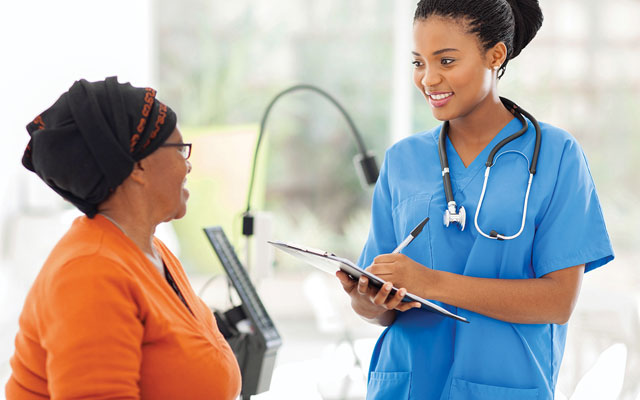 Today, there are more ways than ever for you to control your healthcare costs and manage your health plan, including the tools and resources below. These ideas can help you become a more informed healthcare consumer—and save money.
1. Use a health savings account (HSA).
If you can choose a health plan that allows you to open a health savings account (HSA), such as our BlueSolutions for HSA plan, the HSA offers a great way to help you save money for medical expenses while enjoying tax savings. Here's how you can save:
You can make pre-tax payroll contributions or claim after-tax contributions on your tax return.
The money you take out of your HSA is not taxed (as long as it's used for qualified medical expenses).
Your HSA can earn interest tax-free.
Funds roll over year-to-year, and you can conveniently manage your account after logging in to mybcbsri.com.
2. Choose generic vs. brand name drugs.
More people are choosing generic drugs because of the significant cost savings. The average cost of a generic drug is 80 to 85 percent lower than the brand name product.1 Switching to a generic can save you money whether you are paying copays or meeting your deductible. Generic drugs are required to have the same active ingredients, strength, dosage form, and administration method as brand name drugs, and also must meet the same quality and performance standards. Ask your doctor if filling your prescription with a generic makes sense for you.
3. Join a patient-centered medical home.
Patient-centered medical homes (PCMH) offer an entire healthcare team under one roof. We've partnered with primary care practices to offer this higher level of care, which provides added benefits (at certain PCMH practices) to save you time and money, including:
Extended hours on nights and weekends
Visits with a nurse care manager or pharmacist at no cost for extra help managing your health and your medications
Free classes on diabetes, sleep, and other health issues
Advice about treatment options, expected costs, and specialist recommendations
For help finding a PCMH, please contact BCBSRI Customer Service.
4. Review your Healthcare Services Summary.
We redesigned the Healthcare Services Summary (formerly called the Explanation of Benefits) to make it easier to use. It clearly shows:
The total amount billed by your doctor or the hospital
How much you saved by using the BCBSRI network
The amount BCBSRI paid
The amount you owe
An explanation for the charge (for example, you haven't reached your deductible yet)
Compare the amount billed by your doctor or hospital to your Healthcare Services Summary to make sure you're being charged the right amount. Also, check the remaining balances on your annual deductible and out-of-pocket amounts, which can help you keep track of your costs and better manage your care.
Have questions about how to read your Healthcare Services Summary? Use our interactive guide.
1U.S. Food and Drug Administration: Facts about Generic Drugs