8 Ways to Protect Your Medical Information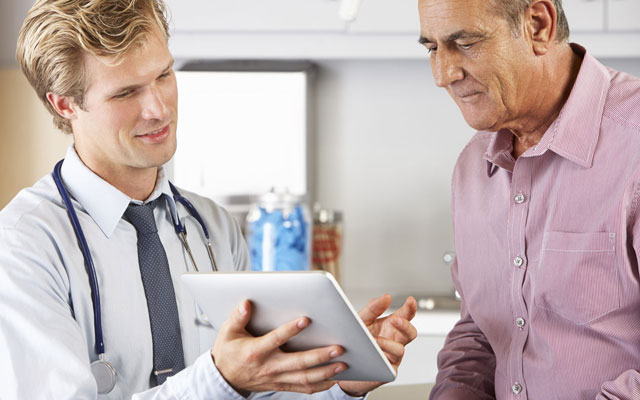 What do thieves want even more than your credit card information? Your medical and health insurance information.
Stolen healthcare information can be sold for more money than credit card or other financial information. That's because it often takes months or years for people to realize that their healthcare information has been taken. Over that time, thieves may have racked up tens or hundreds of thousands of dollars of medical services.
But the issue isn't just money. If other people are receiving healthcare services in your name, their medical information—allergies, prescription drugs, health problems—is in your medical records. And that can put your health in danger.
What can you do?
Thieves rely on the fact that people don't guard their medical or health insurance information as carefully as their financial information. These simple tips can help you protect yourself:
Regularly check your claims history by logging in to BCBSRI.com. You'll be able to see a list of all the medical services submitted to BCBSRI in your name and your children's names (if they are under age 16).
If you receive a Healthcare Services Summary in the mail from BCBSRI, make sure you've actually received the services listed.
Check your credit report regularly and look for unpaid medical bills. You can get a free credit report from each of the three major credit reporting agencies once a year by visiting annualcreditreport.com or calling 1-877-322-8228.
If possible, give your health insurance information only to your doctor and other healthcare providers. If you're asked for it in other situations (such as forms for your child's sports teams), ask if providing that information is necessary and who will have access to it.
Don't give your health insurance information to anyone who calls you or comes to your door. If you ever question whether a call from a health insurance company or doctor's office is legitimate, independently look up the telephone number and call back. 
Don't respond to emails asking for your personal information, even if they seem to be from legitimate companies.
Beware of "free" medical services or treatments that ask you for your health insurance information.
Be cautious when providing health information online, including surveys, health screenings, or sweepstakes. Be sure to check their privacy policy and find out how the information will be used and who will have access to it.
If you believe that someone has stolen your health insurance ID card or information, you should:
How BCBSRI Protects Your Information
You've trusted us with your medical information—and we take that responsibility very seriously. To keep your information safe and secure, we constantly update our systems and security measures against the latest threats. We also collaborate with Blues plans across the country to make sure all plans meet the same high standards.