Ask the Doctor: Lyme Disease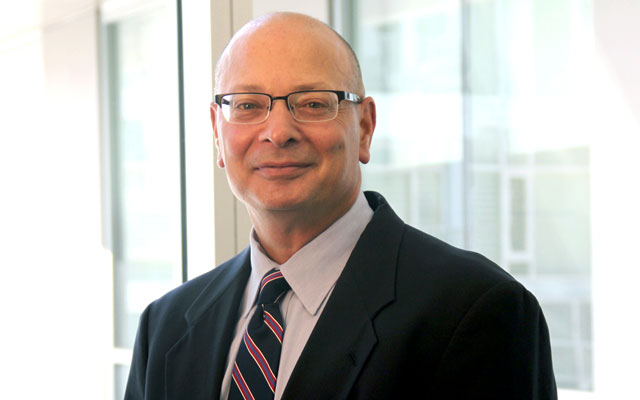 Gus Manocchia, M.D., BCBSRI Clinical Consultant
Q. I'm concerned about ticks, especially with my two children playing outside so much in the summer and fall. What are the best ways to protect my family from Lyme Disease?
A. In Rhode Island, we have one of the highest rates of Lyme disease in the United States. However, there's plenty you and your family can do to stay safe.
Know where to expect ticks.
Ticks live in moist and humid environments, particularly in or near wooded or grassy areas. That might include your backyard.
Use tick repellent on clothing.
Treat clothing and gear, such as boots, pants, socks, and tents, with products containing 0.5% permethrin. It'll last through several washings.
Use insect repellent on skin.
Look for one containing 20% to 30% DEET. Always follow the product instructions and don't let children use it themselves. When putting repellent on your kids, avoid their hands, eyes, and mouth. Don't use repellent on babies. Be sure to wear closed shoes, a hat, and long pants so as little of your skin is exposed as possible.
Check for ticks on your (and your children's) clothes and body.
Use a mirror so you can see all parts of your body, like your ears, scalp, and belly button. Don't forget to check your clothes, shoes, and even pets.
Shower within two hours after being outdoors.
This lowers your risk of getting Lyme disease and may help wash off unattached ticks.
What if you do find a tick? Pluck it out...but carefully! Use pointed tweezers to gently pull the tick up and out. Call your doctor if you think the tick has been attached for at more than 24 hours or if you notice symptoms of Lyme Disease, such as fever, headaches, muscle aches, or a distinctive "bull's eye" rash.
I hope those tips are helpful.
What about mosquitoes?
The Environmental Protection Agency (EPA) recommends using an EPA-registered insect repellent with one of the active ingredients below. When used as directed, EPA-registered insect repellents are proven safe and effective, even for pregnant and breastfeeding women.
DEET
Picaridin (known as KBR 3023 and icaridin outside the US)
IR3535
Oil of lemon eucalyptus (OLE)
Para-menthane-diol (PMD)
2-undecanone
You can find more tips for protecting against mosquitoes on the EPA website.