Do You Need Help Managing Your Health?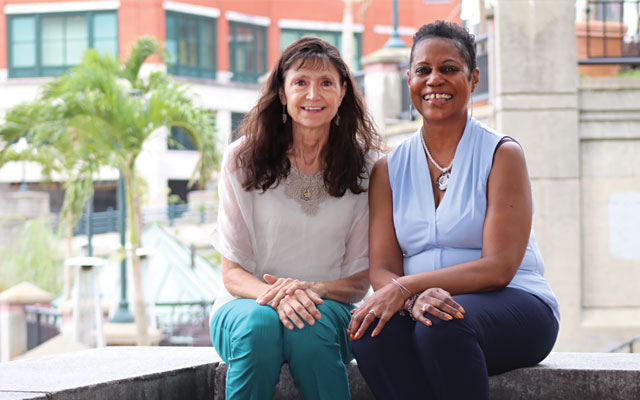 While traveling a few years ago, Donna Sams ended up in the hospital. After having issues with her care, she called BCBSRI. She was put in touch with Anna Seelig, a BCBSRI Care Coordinator. "She was my lifeline," said Donna, "constantly checking on me to make sure I received the care I needed."
Donna and Anna recently met in person, and Anna was thrilled by how well Donna is doing. Anna said that anyone who has a concern about their health can benefit from working with a BCBSRI Care Coordinator.
Help with managing your health
You can take advantage of our Care Coordination Program at no additional cost. A dedicated Care Coordinator will work with you and your doctors to create a care plan and help you on the path to a healthier life. You can get in touch with a nurse by:
These examples show some of the ways we can work together as a team through Care Coordination. 
You get your test results but don't really understand what they mean.
On your own
You call your doctor and leave a message. But you're worried about bad news while waiting for a return call.
With your team
You call your Care Coordinator and share the information. They explain the results and help you make a list of the right questions for your doctor.
You visit the ER, but you don't need a hospital stay.
On your own
You go home with unclear instructions and no real solutions.
With your team
After going home, your Care Coordinator works with you to create a care plan.
You're having trouble seeing someone for your health problems.
On your own
You leave a message with your doctor, but end up going to urgent care for help right away.
With your team
Your Care Coordinator works with the doctor's office, and you're able to get an appointment.
You're concerned that a new prescription may cause problems with your current medicines.
On your own
You don't want to risk bad side effects, so you don't take the new prescription.
With your team
Your Care Coordinator talks to your doctor and learns that there is no problem taking both medications. You're put at ease and take your new prescription.