Making Healthcare Work for All of Us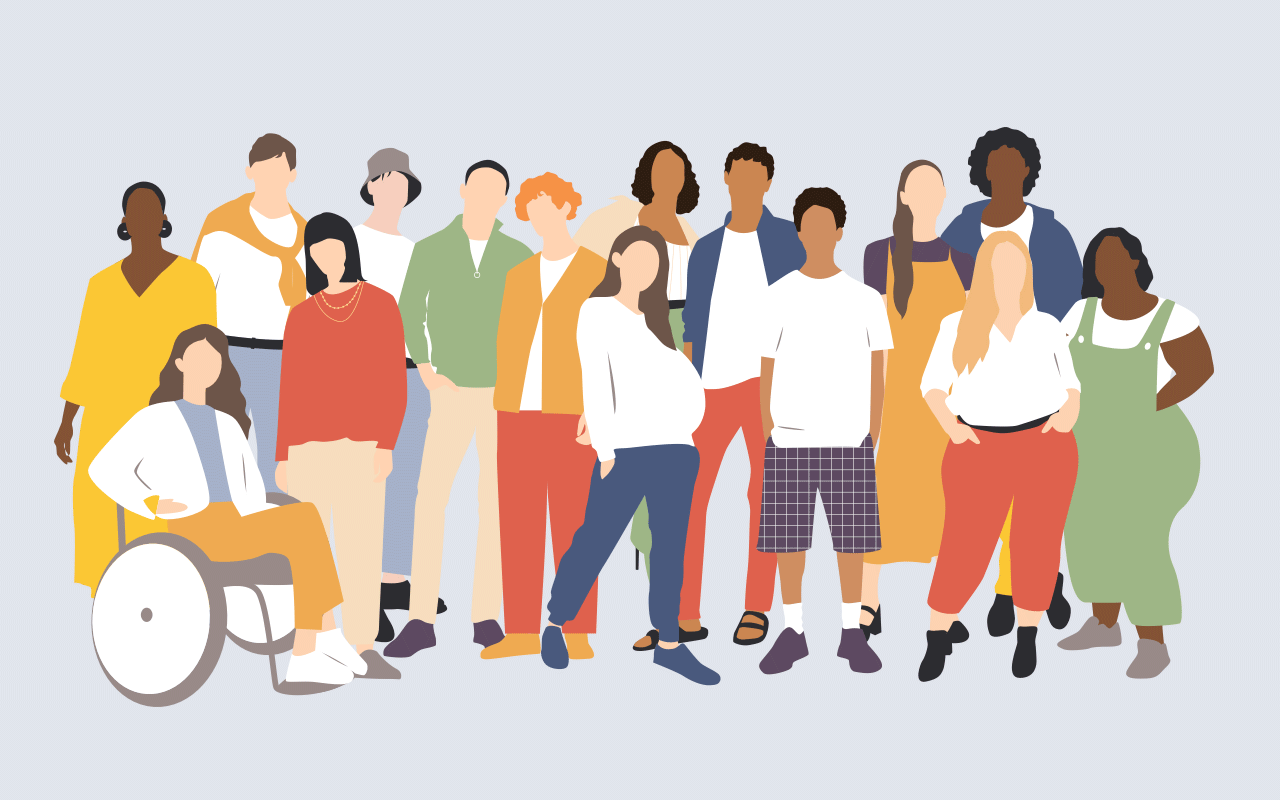 Where you live, what you look like, or the language you speak shouldn't affect your ability to be healthy. For too many Rhode Islanders, it does. In some cases, it can even increase their likelihood of developing a serious or life-threatening illness.*
Everyone deserves the chance to live a healthy life, one that includes a roof over their head, food on the table, and access to high-quality, affordable, and equitable healthcare. At BCBSRI, we're helping to support these goals—and you can play an important role in shaping our future efforts. 
That's why we're inviting you to tell us more about yourself by logging in to your myBCBSRI account and completing a brief survey in My Account. 
Your voice matters
To build a better healthcare system, we need the best information. Your responses to our survey won't affect your coverage or premiums, but they will help us identify where parts of the healthcare system work and where they fall short. If you'd like to learn more about how we will—and won't—use your information, please see these FAQs. You can also learn more the current health of Rhode Islanders in our Health Equity Report.
With information from our members, we'll lay the groundwork for new programs and solutions that support more inclusive, affordable, and accessible care for you and all Rhode Islanders. Here's a look at what we're already doing to work toward that goal.
Making pregnancy and childbirth safer
Everyone deserves the best pregnancy and childbirth care available, regardless of their age, race, ethnicity, or ZIP code. Our comprehensive maternal care program is designed to help reduce the risk of premature birth, low birthweight, and pregnancy-related complications, particularly among pregnant people of color, and provide support for those experiencing postpartum depression.
BCBSRI also began covering doula services for pregnant people in January 2022. Trained and certified doulas provide emotional, physical, and educational support before, during, and after childbirth. 
Read more about our maternal care program.
Providing Safe Zones for affirming care
The BCBSRI Safe Zone certification program recognizes healthcare facilities and other health-related organizations that have demonstrated their commitment to delivering safe, affirming, and inclusive care to the LGBTQ community.
BCBSRI has certified 70+ Safe Zone practices across Rhode Island, including primary and pediatric care, behavioral health, hospice, and assisted living as well as locations for members who have experienced domestic abuse, sexual trauma, or substance use disorder. In addition, BCBSRI has added gender-affirming care and coverage to our policies.
Ensuring more people have a place to call home
Through community investments and support for important policy initiatives, BCBSRI is contributing to efforts to produce and preserve safe, stable, and affordable housing for Rhode Islanders of all ages.
Learn about BCBSRI's recent investments.
Bringing nutritious foods to our neighbors
Too many of our neighbors don't have enough to eat. At both the employee and corporate level, BCBSRI supports local organizations like the Rhode Island Community Food Bank, Meals on Wheels, and Southside Community Land Trust that are helping to bring healthy food to hungry Rhode Islanders.     
Read how we're helping Rhode Islanders access healthy food.
We're grateful for your support in this effort. Your participation in our survey will bring us all one step closer to making healthcare work for every Rhode Islander.