Take Back Unused Prescription Drugs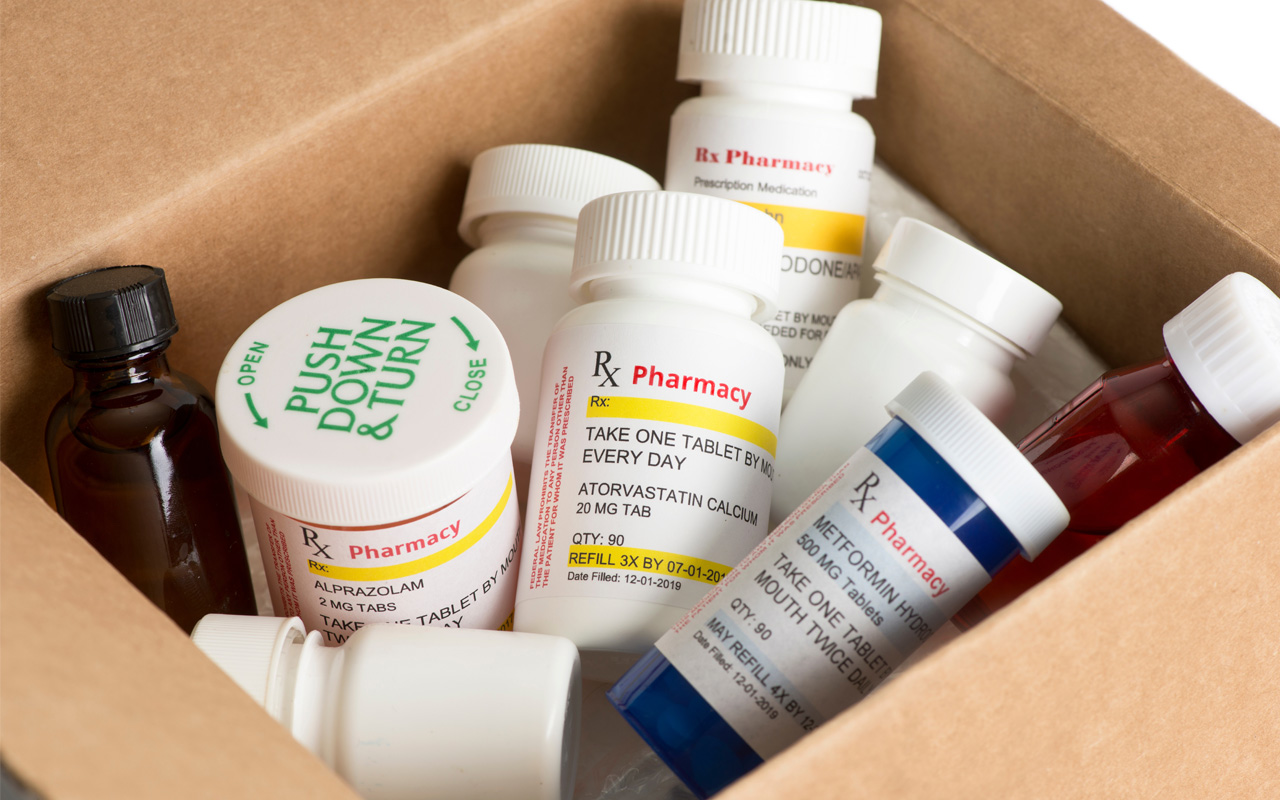 Do you have unused prescription medications in your bathroom or at your bedside? These unneeded medicines can lead to accidental poisoning, overdose, and misuse. The majority of opioid addictions start with prescription pills found in medicine cabinets at home.*
You can safely dispose of these drugs year-round at location in your state. Use this tool to find a convenient drop-off location. The service is free and anonymous, no questions asked.  
Why taking back drugs is so important 
If you don't properly dispose of the unneeded medications in your home, they might find a new home. These facts from the DEA explain why taking back drugs matters to your family, your community, and our environment:
Pharmaceutical drugs can be just as dangerous as street drugs when taken without a prescription or a doctor's supervision. 
A majority of people who misuse a prescription medication got it from a family member or friend. 
The non-medical use of prescription drugs ranks second only to marijuana as the most common form of drug misuse in America.
The majority of teenagers misusing prescription drugs get them from family and friends—and the home medicine cabinet.
Unused prescription drugs thrown in the trash can be retrieved and misused, or illegally sold. Unused drugs that are flushed contaminate the water supply. Proper disposal of unused drugs saves lives and protects the environment.
How to safely store medication you do need 
Even after you drop off any medications you don't need, you'll still likely have some in your house, from ibuprofen to allergy pills to prescription drugs you're currently taking. 
Children and teens can easily access drugs left on kitchen or bathroom counters and medicine cabinets. To securely store ALL painkillers and other common drugs, take these steps:
Count It! 
Count your pills frequently and check expiration dates. Keep a small number in a childproof bottle, then lock the rest. If you ask, your pharmacist may be able to give you a second smaller, labeled vial to allow safe storage of a small supply of medication you're currently taking.
 
Lock It! 
Lock up medications and store them in a secure place. This helps protect your own family and anyone visiting your house. Friends' and relatives' medicine cabinets are often a source for prescription pain pills. To get a free lock bag, visit Rhode Island Regional Coalitions.
Drop It! 
Drop off unused pills. Use this tool to find a convenient drop-off location that is open year-round.