Hidden Gems at Your Blue Store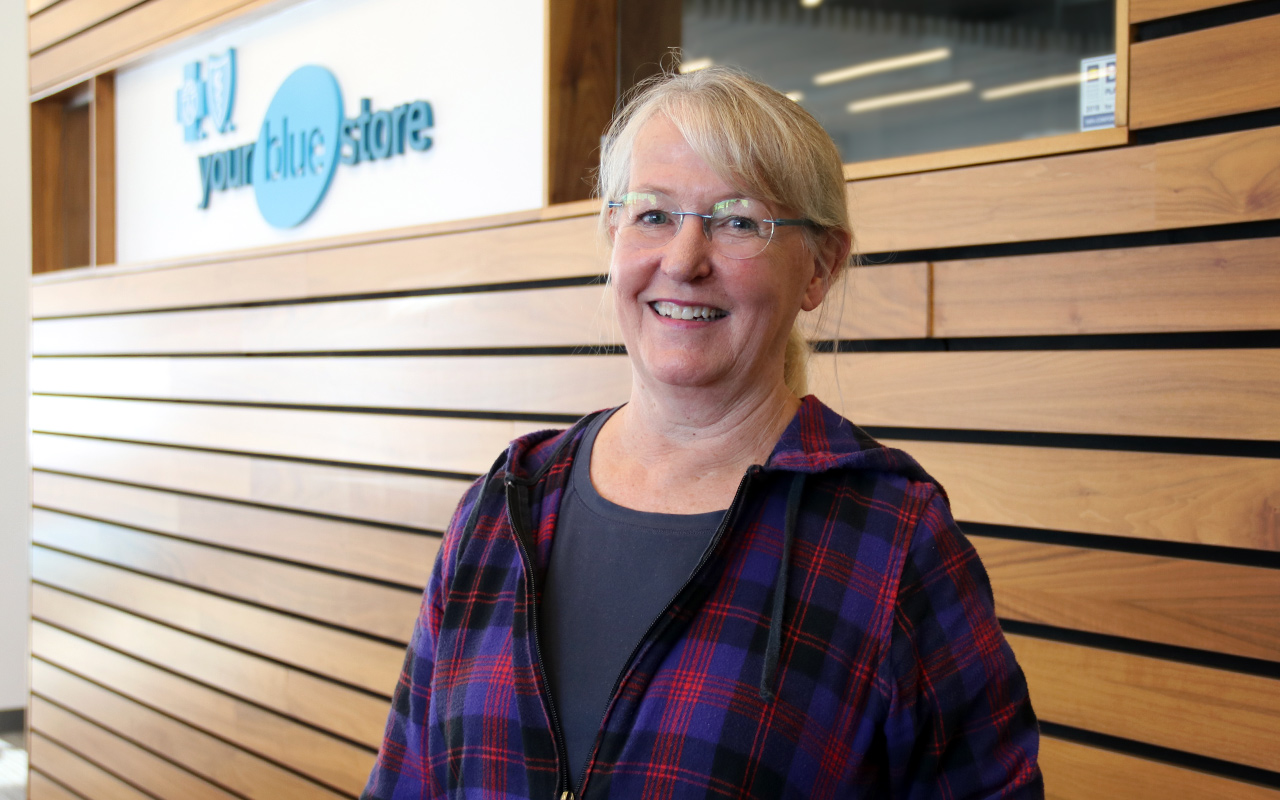 On her first day of retirement, Wendy Wing went to Your Blue StoreSM in East Providence to take a free yoga class. "I'd worked as a writer, so I'd been on deadline for decades. I wanted to wake up and have someplace that I had to be, so I signed up for yoga."
Wendy had learned about the fitness classes back when she and her husband had signed up for their BCBSRI Medicare Advantage plan a few years ago. "Mike Foster, our Blue Cross sales representative, had mentioned the free classes available at the stores, and I'd always wanted to try them. So in the first month I was retired, I went to 12 different ones, from Butts & Guts to meditation. These classes are hidden gems. They are such good preventive medicine—physically, mentally, and emotionally."
Wendy had a great time during her sampling of the classes—which she still takes several times a week. Here's a little bit about her experience:
Favorite class: "Definitely Zumba! I used to be a ballet dancer a long time ago, but I led a sedentary life when I was working. Zumba is dance-based, and it's a great cardio workout. It's definitely the class where you release the most endorphins."
How it's different: "It's such a supportive environment at Your Blue Store. Everyone knows if you have a bad left knee or someone has a bad back, and the instructors often suggest ways to modify the exercises. And I know no one is judging me when I'm lunging on the wrong foot!"
What you might not expect: "The social interaction is almost as important as the exercise itself. The people in the class know each other's names and pets—I've gotten to see pictures of their new puppies! It's like the small talk I miss from work. And it's just great to be out of the house."
What she does after class: "I live in Barrington, so the East Providence store is an easy drive. I often run errands on the way home. You have all the stores on Route 6, and it's also close to Four Town Farm."
What else she wants to try: "I'm looking forward to trying some of the educational classes that are offered, like the cooking demos. My husband has also gotten help with his plan at the store, and he really enjoyed being able to talk to someone in person."
Interested in trying a fitness class? You can choose from dozens of classes each week at Your Blue Store locations in Cranston, East Providence, Lincoln, and Warwick. Sign up for one today!
Your Blue Store locations follow state and federal guidelines during emergencies. Please visit bcbsri.com/yourbluestore for the latest information.