3 Tips for Planning Weekly Meals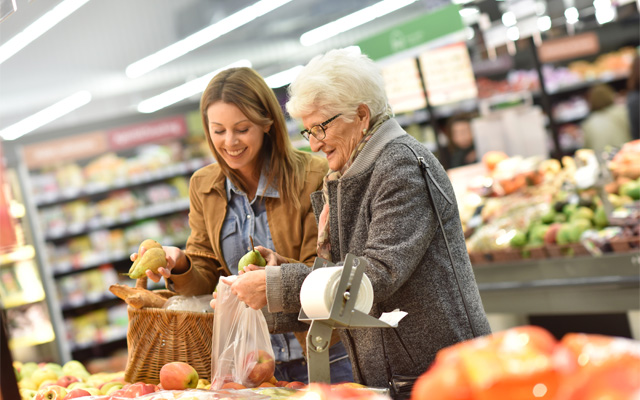 Planning your meals can help you save money, save time, and eat a healthier diet. It can also reduce stress, as you avoid last-minute decisions about what to make for dinner. These tips can help make meal planning easier.
1. Choose the meals you want to make. 
Start off by deciding what meals you want to prepare for the coming week. Make a note of the ingredients you currently have on hand and use these items in the upcoming week's meals. 
You can find new ideas for healthy and low-cost meals in the Food section of Rhode Ahead and on the MyPlate website from the U.S. Department of Agriculture.
2. Create a schedule.
Use a weekly planner, calendar, or worksheet to jot down your meals for each night of the week. Start off small by aiming to create enough dinners for two to three days. Save new recipes for days that you have a bit more time. On your busiest day, plan to have leftovers. 
Cooking in bulk or batches can make it easier to have homemade meals during the week. When you're making a recipe, make extra portions for another day or two of meals, or to freeze for a different week. Be sure to date and label what goes in the freezer so you know what you have on hand.
For lunches, you can get a head start by dividing cooked food into individual meal containers—enough for several days. Then you don't have to worry about making lunches every night.
You may also want to prepare staple foods that you can easily add to a weekday meal or grab for a snack, such as washed greens for a salad, hardboiled eggs, a bowl of chopped fruit, and cooked beans. 
3. Organize your list. 
Review the meals in your weekly plan and make a list of all the ingredients you need to make them. Make shopping quick and easy by organizing your list into different sections of the supermarket or food groups. 
It can also be helpful to keep an ongoing grocery list in your kitchen or on a free mobile app, and add items as you run out. Some mobile apps allow you to sync grocery lists with others in your household.
Need help with your health?
If you'd like help with meal planning, losing weight, or managing a health condition, a BCBSRI Care Manager can help. Your dedicated Care Manager is a health professional who will work with you to create a care plan and help you on the path to a healthier life. You can take advantage of our Care Management Program at no additional cost through your BCBSRI health plan.*
You can get in touch with a Care Manager by:
*Care Coordination is not available for Plan 65 members.