Roasted Sweet Potato Wedges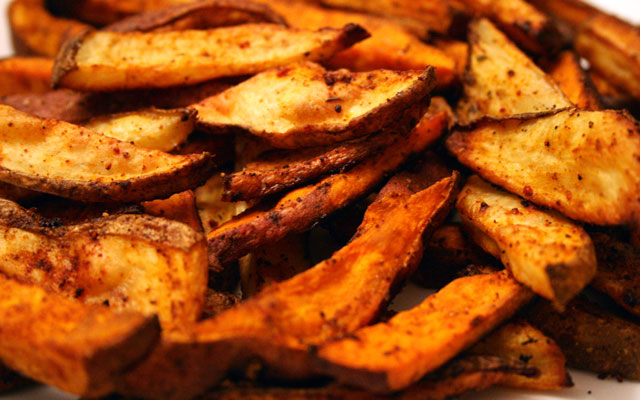 Ingredients
3 medium sweet potatoes
3 Tbsp. olive oil
Salt and pepper
Directions
Preheat oven to 375 degrees.
Scrub sweet potatoes (or peel if you prefer) and cut into wedges.
Place sweet potatoes in a bowl and add olive oil, salt, and pepper.
Toss until wedges are well coated.
Place on a baking sheet in a single layer. Roast for 40-45 minutes, turning them halfway through cooking time. 
Nutritional info
223 calories, 10.7 g total fat (1.5 g saturated fat), 0 mg cholesterol, 10 mg sodium, 31.4 g total carbohydrate, 1.7 g protein
---