Feel Great and Save Money: Your 2022 Checklist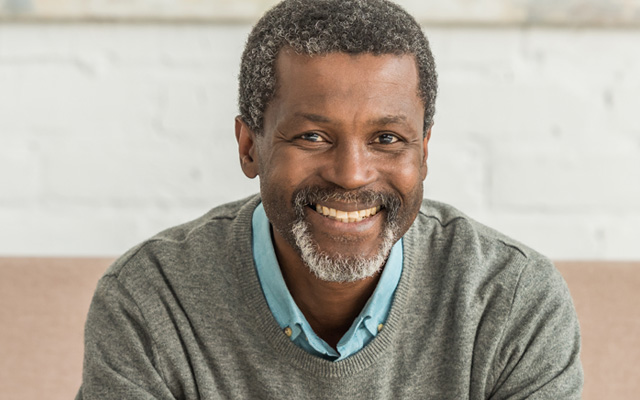 Want to get the most health from your health plan?
Make it easy with our checklist! It'll help you take advantage of the many great benefits and perks available—many at low or no cost—through your BCBSRI Medicare Advantage plan.
Check in on your health
See your provider for a no-cost visit.
$0 when you see an in-network primary care provider (PCP) who is part of a patient-centered medical home
This visit helps you keep your health on the right track and helps your PCP get to know you and your medical history. If you'd prefer a video visit, ask your PCP. You have $0 coverage for clinically appropriate video and phone visits from in-network PCPs. 
 
Schedule preventive screenings.
Often $0 when you see a doctor in-network
These screenings can find diseases in earlier, more treatable stages and, in some cases, even prevent them. Ask your doctor if you need the screenings below.

Breast cancer (ages 50-74)
Colon cancer (ages 45-75)
Osteoporosis (ages 65+)

Have your teeth cleaned twice a year.
$0 at in-network dentists if you have the dental coverage included in most Medicare Advantage plans
Regular cleanings help prevent cavities, gum disease, or tooth loss. Gum disease may also worsen health problems such as diabetes and heart disease.
 
Ask about routine office visits for hearing and vision.
$0 copay at in-network providers
Ask your doctor about having these important tests. And if you need lenses or frames, be sure to use your allowance.
Get fit for less
Take advantage of your national gym benefit and home fitness kit.
$0 monthly at participating gyms and choice of one $0 fitness kit per year
Select from a variety of home fitness kits, as well as over 16,500 fitness centers across the country. Choose from more than 45 local fitness centers—including most of the YMCA and Anytime Fitness locations in Rhode Island. Find a location.
 
Take classes at Your Blue StoreSM Studio.
$0 for all classes
Strengthen your mind-body connection with online exercise and mindfulness classes as well as educational workshops at Your Blue Store Studio. Join us at Your Blue Store Studio LIVE on the BCBSRI Facebook page. Work up a sweat and find your inner Zen every weekday at 10:00 a.m. and 2:00 p.m. If you can't make the live classes, you can view the videos anytime on the BCBSRI Facebook page. We offer 10 different classes each week, and all fitness levels are welcome.1 Take a class.
Save at the pharmacy
Swipe and spend your quarterly OTC allowance.
$25-$275, available with most plans 
Spend these funds on over-the-counter, health-related items, from cold remedies to first aid supplies. You can shop online, by phone, and in person at these national stores: Walmart, Dollar General, Family Dollar, Rite Aid, Walgreens, and CVS Pharmacy®. Download the OTC Network app2 to scan to determine product eligibility and check your card balance. To learn more, visit nationsotc.com/BCBSRI.
 
Sign up for mail order.
$0 on many generic drugs
If you take prescription drugs regularly, have them delivered right to your door! Shipping is free and you'll save a trip to the pharmacy. Enroll by calling 1-833-599-0726 to create an account or to transfer your current prescriptions.  
$0 Doctors Online visits
With Doctors Online3, you can consult with a board-certified doctor or therapist anytime through your smartphone, tablet, or computer! This innovative service is perfect for when your personal doctor is unavailable or you can't get into the office.
You can receive care for common, non-emergency health issues, like colds and flu, allergies, and migraines. And therapists and psychiatrists can help with anxiety, ADHD, depression, PTSD, and stress-related issues. 
Create an account before you need it
Download the BCBSRI Drs. Online app from the Apple App Store or Google Play2 or visit drs-online.com.
Have your BCBSRI member ID information handy.
Provide your contact information.
Set up your username and password.
 
1If it's been a while since you've exercised or you have health issues or concerns, it's a good idea to talk to your doctor before starting to exercise.
2Download the app from the App Store or Google Play. Apple and the Apple logo are trademarks of Apple Inc., registered in the U.S. and other countries. App Store is a service mark of Apple Inc. Google Play is a trademark of Google Inc.
3In the case of an emergency, you should always call 911. Doctors Online is not intended to replace these services and should not be used in those circumstances. Doctors Online is a telemedicine service provided by American Well®, an independent company that administers Doctors Online on behalf of BCBSRI.