It Takes a (Care) Team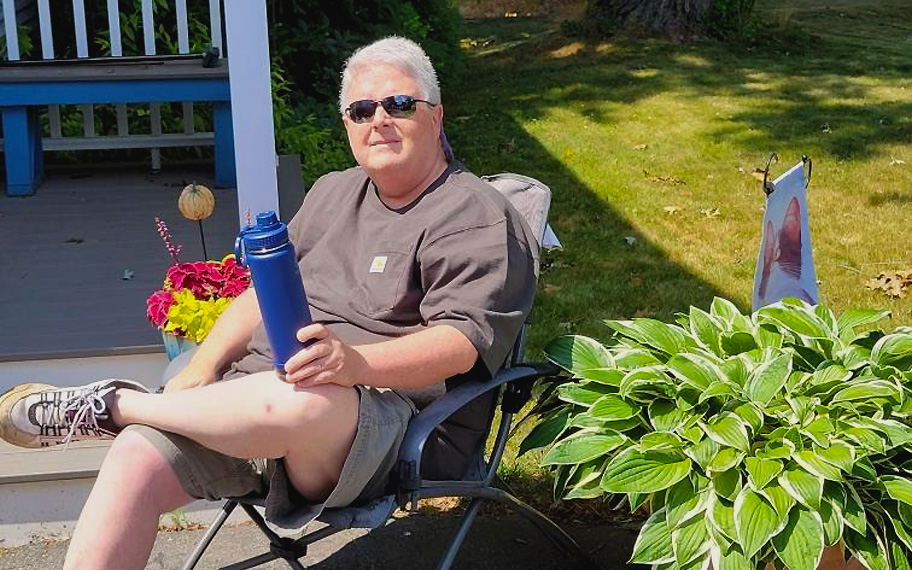 "I never thought about my health much," said Paul Duffy, a BCBSRI member from North Kingstown. "I don't think I would've made any changes unless something drastic happened. But then Melissa called."
Melissa Shashok, a nurse at BCBSRI, had called to see if Paul was interested in participating in the Care Management program, which is offered at no additional cost through his health plan. "I explained this program could help him with his health—that we could work together on any health issues he had." 
Paul said that he talked with Melissa for over half an hour. "She asked me about my health history and what my goals were. I'm in my 60s and overweight, so diabetes and stroke have been a concern for me. I was interested in losing weight and controlling my high blood pressure—typical things guys my age are dealing with. And if Blue Cross wanted to help, that sounded great to me."
One small step at a time
Paul and Melissa set up time to talk over the phone every two weeks. "I like having the check-ins. I'm always honest about what I've done since our last call—and what I haven't," said Paul. "Our conversations are a gentle nudge to keep me going." 
"Paul's a joy to talk to," said Melissa. "He set a weight-loss goal for his next birthday, so I've been helping him increase his level of activity and make some changes to his eating habits. After a few weeks, I asked him if he wanted to talk with a Blue Cross dietitian, Catherine O'Horo, for additional help with an eating plan. He was enthusiastic about that." 
The BCBSRI Care Management program includes nurses, dietitians, social workers, and other health professionals who work together on a member's care. Melissa and Catherine work as a team to help Paul achieve his goals. 
"I was probably eating potato chips the first time I talked with Catherine," said Paul. "But I've made a lot of changes since then. We talked about reading food labels, about having vegetables be half your plate. My wife and I are both doing a deep dive on labels when we shop. My big news for this week's session is that we bought flavored seltzer water instead of Coke. I'm addicted to Coke, but I'm gradually phasing it out with Catherine's help."
Catherine said the key is taking small steps. "I always ask, 'What is something you can work on now?' It might be going out and buying some vegetables or buying individually portioned snacks instead of a carton of ice cream. And when you make one change, you can build on that. It's not just about the number on the scale---it's about how you feel."
Melissa agrees. "For me, it's about learning about someone's life, not just their health condition. Who do they live with? What is their day like? With Paul, I suggested that he find new places to walk so he had new places to explore while exercising. He doubled his exercise doing that because he enjoyed himself so much."
Paul is feeling good about the changes he's making. "I like that Care Management is open-ended. Healthcare can be stressful, and Melissa and Catherine put me at ease. It's nice to have company along this path."
How Care Management can help you
BCBSRI has a whole team of Care Managers like Melissa and Catherine. If you'd like help with a health condition, an eating plan, or other health-related issue, you can take advantage of our Care Management program at no additional cost through your BCBSRI health plan.* You can talk with a Care Manager over the phone, via video, or at a Your Blue Store location.
You can get in touch with a Care Manager by:
"I've been a Blue Cross member all of my adult working life," said Paul. "If there's a program that's Blue Cross wants to offer me, I want to take advantage of it. This is a chance to help improve my life."
 *Care Management is not available for Plan 65 members.