Berry Trifle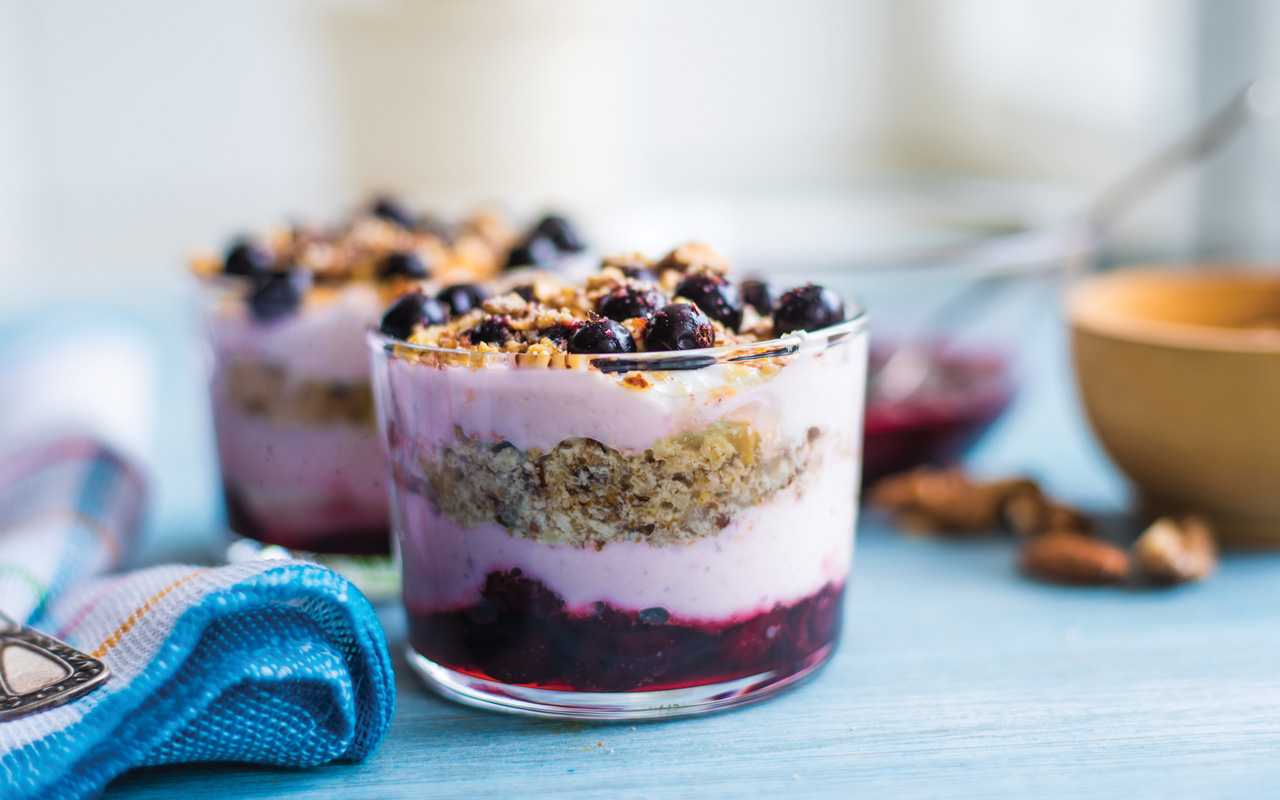 Ingredients
½ pint strawberries
½ pint blackberries
½ pint blueberries
3 cups plain, no-fat yogurt
1 tsp. honey
1 cup low-fat granola
4 sprigs of mint (optional)
Directions
Combine yogurt, berries and honey in blender or food processor and puree until smooth. Adjust sweetness with additional honey if desired. 
Take an 8 oz. cup and layer yogurt and granola, alternating to fill up glass. Garnish with fresh berries and or mint sprig. 
Repeat layering process until all four cups are filled. 
Serve immediately or place in refrigerator (or freezer, if in a freezer-safe cup).
You can swap the low-fat granola for 4 oz. of diabetic cookies. To create cookie crumbs for layering, grind the cookies in a food processor or blender.
Nutritional info
177 calories, 1 g fat, 7 mg cholesterol, 128 mg sodium, 35 g carbohydrates, 20 g sugar (5 g added sugar), 5 g fiber, 9 g protein
---
Notes
Chef Kevin Millonzi often makes this recipe during his cooking demonstrations at Your Blue StoreSM. He said you can even put the berry trifle in the freezer for a healthy frozen treat. Sign up for an event at Your Blue Store.
---
Source
Recipe is used with permission of Millonzi Fine Catering.