Summer Chickpea Orzo Salad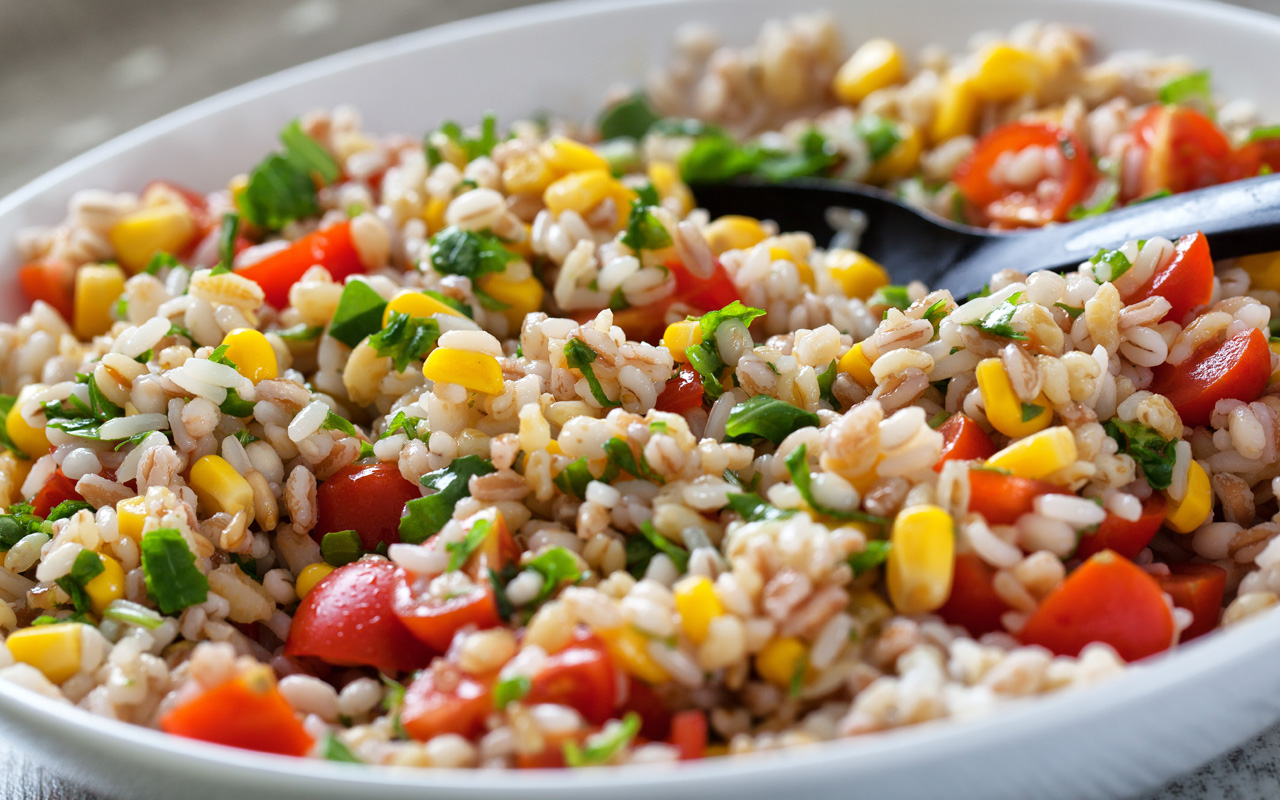 Ingredients
Orzo Pasta Salad
1 lb. chickpea orzo pasta
2 cups fresh avocado, diced
2 cups heirloom cherry tomatoes, quartered
2 cups corn, freshly grilled and shaved from husk
1 cup edamame, freshly steamed
½ cup red onion, finely diced
2 Tbsp. fresh garlic, chopped
½ cup fresh basil, cut into thin strips
2 Tbsp. parsley, freshly chopped
¼ cup aged balsamic vinaigrette
Lemon Thyme Vinaigrette
1 cup extra virgin olive oil
½ cup white vinegar
Juice of 3 large lemons
1 tsp. lemon rind, ground
Pinch of grain or Dijon mustard
Pinch of salt
2 Tbsp. fresh chopped thyme
Directions
Cook pasta in boiling water until slightly soft. Strain, cool, and lightly oil.
Combine all ingredients with orzo and mix well.
Prepare vinaigrette by putting all ingredients in a blender or food processor.  Blend thoroughly.
Mix vinaigrette with pasta as needed for moistness.  
Garnish with fresh basil and serve.
Nutritional info
395 calories, 21g fat (3g saturated fat), 0mg cholesterol, 120mg sodium, 43g carbohydrates, 11g fiber, 18g protein
---
Notes
On an episode of Studio 10, Chef Kevin Millonzi made this orzo salad with BCBSRI Chief Customer Officer Melissa Cummings. Watch the segment. 
---
Source
Millonzi Fine Catering