Watermelon Salad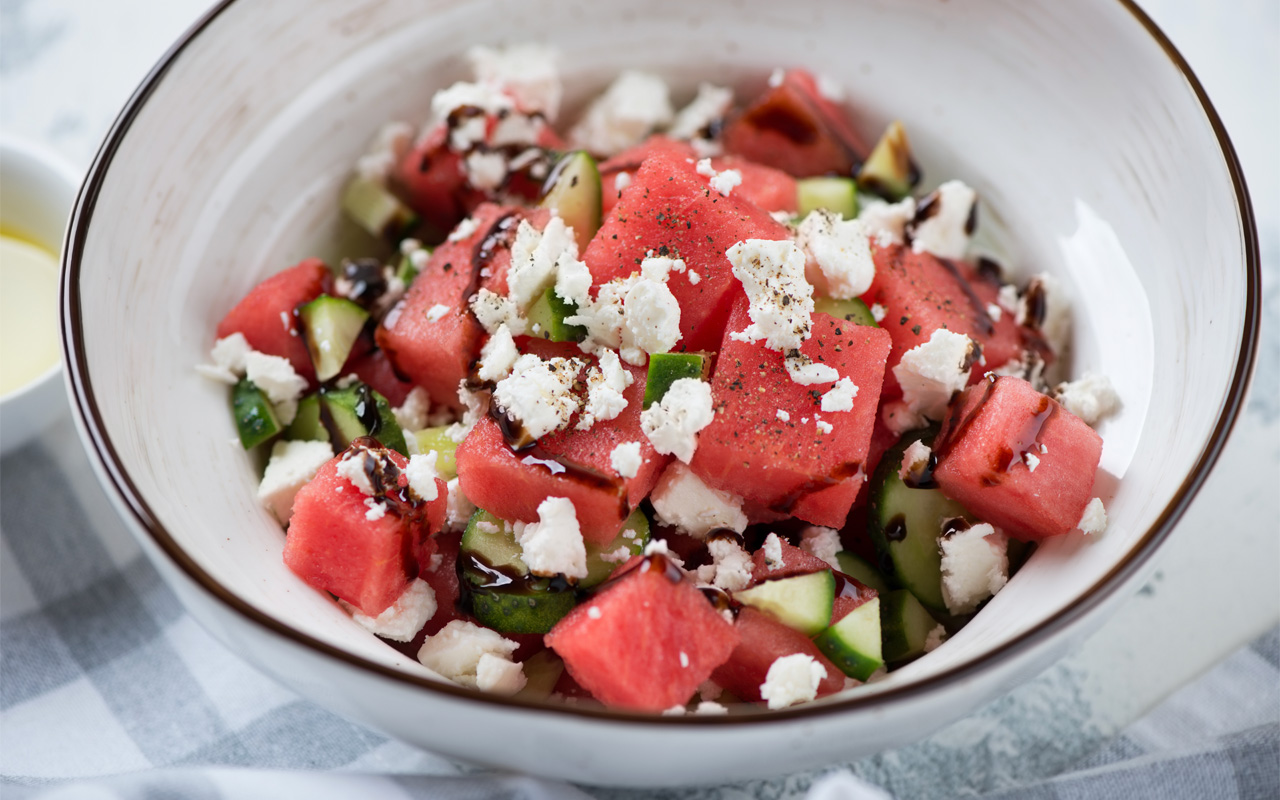 Ingredients
2 cups watermelon, finely diced
2 cups cucumber, finely diced
½ cup edamame
½ cup crumbled, low-fat goat cheese.
1 Tbsp. aged balsamic glaze
1 Tbsp. extra virgin olive oil
Cracked black pepper to taste
½ head bibb lettuce
Directions
Mix watermelon, edamame peas, cucumber, and balsamic glaze together. Place on top of cleaned bibb lettuce leaves two per portion.
Top with olive oil, and goat cheese. Garnish with freshly cracked black pepper. 
Nutritional info
163 calories, 9g fat (2g saturated fat), 5mg cholesterol, 109mg sodium, 14g carbohydrates, 8g sugar, 2g fiber, 9g protein
---
Notes
On an episode of Studio 10, Chef Kevin Millonzi made this watermelon salad with BCBSRI Chief Customer Officer Melissa Cummings. Watch the segment. 
---