3 Mindfulness Tips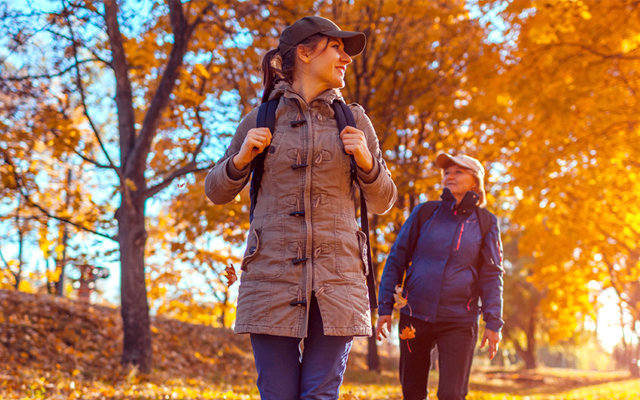 With so much going on in the world, it can be hard not to feel overwhelmed and anxious. Practicing mindfulness can help you feel better. 
Mindfulness is about being in the moment, about paying attention to your thoughts and what's happening around you. Our mind often races to the past and the future, and it's easy to not fully live in—and enjoy—the present. These three simple tips can help you make mindfulness part of your life. 
1. Take a few minutes each day to take some deep breaths. 
You can do it to start your day, when you're waiting at a stoplight in traffic, or when you need a quick break from work—whatever works for you. Deep breathing can help your body relax and lower your heart rate and blood pressure.1
If you'd rather be guided through a few minutes of deep breathing, there are many apps and websites you can try. 
2. Get outside for a walk. 
Your walk can be as short or long as you like. Pay attention to your breath and what's around you. As thoughts and worries pop into your mind, note them, but then turn your focus back to what you're seeing and hearing. 
3. Try mindfulness-related classes like yoga, stretching, or meditation.
This might be something you want to do a few minutes a day or a few times a week. BCBSRI offers these types of classes at Your Blue StoreSM locations.2 Sign up for a free class at bcbsri.com/events. All fitness levels are welcome. You can also visit the BCBSRI Facebook page to find videos of the classes that you can do at home.
2Not all exercises are suitable for everyone, and any exercise program could result in injury. Always consult with your physician before beginning any exercise program, especially if you have any chronic or recurring condition, and/or if you are pregnant, nursing, or elderly.