3 Tips for Financial Well-Being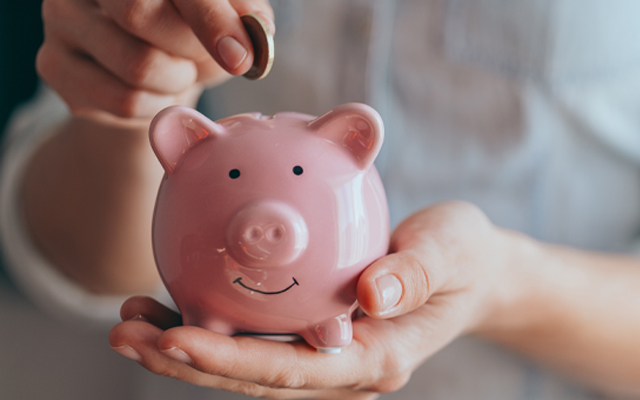 Financial health might not always come to mind as part of well-being, but it's such an important part of feeling secure. These healthcare-related tips can help your financial well-being.
1. Shop around for healthcare with SmartShopper.
Costs for medical services can vary widely from one provider to the next, and many times the difference has nothing to do with quality of care. SmartShopper from BCBSRI helps you compare quality, in-network providers and find the most cost-effective location of your choice. If you select a SmartShopper-eligible provider—such as for a CT scan or MRI—you could save money and earn a reward from $20 to $500 per test or procedure based on the cost savings. 
Of course the program is optional—the final care decision is always up to you. (Please note that SmartShopper is not offered by all employers or with all BCBSRI health plans. It is not available with HSA-qualified high-deductible plans like BlueSolutions.)
To see if SmartShopper is available with your plan, log in to myBCBSRI.com today.
2. Look for programs that make it more affordable to stay well, such as Blue365.
With Blue365, you get member-only discounts on 45+ top national retailers, on everything from fitness trackers to new sneakers to gym memberships. There are even deals on nutrition services and baby products. And there's no cost to sign up—all you need is your BCBSRI member ID card. Sign up now. 
Examples of Blue365 discounts
Fitness Your Way by Tivity® – $29/month and a one-time $29 enrollment fee for access to a gym network with 10,000+ locations nationwide, giving you the freedom to "hop" to different gyms
Jenny Craig® – $120 food discount
Sketchers® Direct – 30% off select men's and women's styles plus free shipping
ContactsDirect® – Save on contacts plus free express air shipping
Philips Avent®– 20% off Avent products for new moms and babies
3. Take advantage of the free classes available through Your Blue Store Studio. 
Every week, we offer dozens of fitness and healthy living classes at Your Blue Store. Members can sign up for a class at our locations in Cranston, East Providence, Lincoln, and Warwick. Everyone can also take advantage of the fitness and healthy living classes on the Your Blue Store Studio Facebook group. You can take the classes when they're streaming live or watch them anytime—whichever is more convenient. There are hundreds of classes available, so it's like a free fitness streaming service.
*Not all exercises are suitable for everyone and any exercise program could result in injury. Always consult with your physician before beginning an exercise program, especially if you have an existing health condition.
The SmartShopper program is offered by Sapphire Digital, an independent company. Incentives available for select procedures only. Payments are a taxable form of income. Rewards may be delivered by check or an alternative form of payment. Members with coverage under Medicaid or Medicare are not eligible to receive incentive rewards under the SmartShopper program.
© 2000‐2021 Blue Cross and Blue Shield Association (BCBSA) – All Rights Reserved. The Blue365 program is made available by BCBSRI in conjunction with the BCBSA. The BCBSA is an association of independent, locally operated Blue Cross and Blue Shield Plans. Blue365® offers access to savings on items that members may purchase directly from independent vendors, which are different from items that are covered under the policies with BCBSRI, its contracts with Medicare, or any other applicable federal healthcare program. The products and services described herein are neither offered nor guaranteed under BCBSRI's contract with the Medicare program. In addition, they are not subject to the Medicare appeals process. Any disputes regarding these products and services may be subject to BCBSRI's grievance process. BCBSA may receive payments from Blue365 vendors. Neither BCBSA nor BCBSRI recommends, endorses, warrants, or guarantees any specific vendor, product, or service available under or through the Blue365 Program.
Your Blue Store locations follow state and federal guidelines during emergencies. Please visit bcbsri.com/yourbluestore for the latest information.