Hidden Home Hazards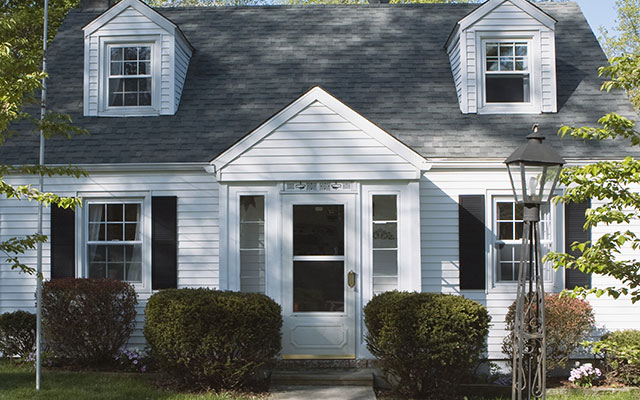 Home is where we usually feel safest, but our homes may contain substances that are harmful to our health. And we may not be able to see, smell, or taste many of them without testing or a professional's help. Here are four of the most common hazards that may be affecting your home—and your health.
Radon
This invisible, tasteless, and odorless natural radioactive gas is caused by the breakdown of uranium in the bedrock underground. It works its way up through the soil and into your home. It is present in many homes throughout the United States, whether new or old, and if there is a basement or not. The Environmental Protection Agency (EPA) estimates that one out of every 15 homes in the United States has elevated radon levels.
How it can be harmful
Radon is the leading cause of lung cancer in non-smokers, responsible for about 21,000 deaths per year in the United States. Exposure to high levels can also lead to other lung diseases, such as emphysema.
What you can do
Testing is the only detection method for radon. If you're buying a home, your home inspector will probably recommend that you also have a professional radon test done. If you want to test yourself, you can find an inexpensive radon testing kit at most home improvement stores. If testing finds higher than recommended radon levels, you should contact your state's radon office to find a qualified mitigation contractor. These professionals can perform a series of techniques to reduce the levels.
 
Carbon Monoxide
Carbon monoxide (CO) is another odorless and invisible gas that can be deadly if you're exposed to high levels of it. It is the resulting gas when fuel is burned—examples include heating oil, gas (natural or gasoline), wood, kerosene, or charcoal. CO caused by malfunctioning fuel-burning appliances kills hundreds of people each year.
How it can be harmful
At high levels, breathing in CO can kill you within minutes. Lesser levels can cause shortness of breath, dizziness, mild to severe headaches, confusion, nausea, and fainting. Since these symptoms can be similar to those of the flu or food poisoning, it is critical that you try to get some fresh air and seek medical attention immediately if you or family members experience them.
What you can do
Have fuel-burning appliances—such as furnaces (oil or gas), water heaters, gas ranges and ovens, wood stoves, fireplaces, and chimneys—inspected by a professional each year, ideally before the winter months. This will ensure proper ventilation and can keep CO from building in your home. It is also important to have a working CO detector, but do not rely on it as your sole means of protection. You can also find CO testing devices at most home improvement stores.
 
Lead & Asbestos
Lead and asbestos are more prevalent in older homes. Lead was often used in paint to add durability, resist moisture, and speed drying, and is found in many homes that were built before 1978. It was banned by the government in 1978, and many states stopped using it before that. Asbestos is a fibrous, heat-resistant mineral that was used for many years to make building materials such as insulation, ceiling and floor tiles, coatings, and shingles.
How it can be harmful
Long-term, high level exposure to lead can be harmful to adults, causing high blood pressure, nerve disorders, reproductive problems, and muscle and joint pain. But it is more dangerous to children because their growing bodies absorb more lead, and can potentially cause damage to the brain and nervous system. Asbestos typically doesn't have immediate symptoms, but there are long-term risks of chest and abdominal cancers, as well as lung diseases, in those who have been exposed to it or have breathed it in for many years.
What you can do
If your home was built before 1978, have it tested for lead, and repair any hazards. You should also have your children tested for lead, just to be safe, even if your house is newer. Higher risk children under age six should be tested annually. Each state has different recommendations and guidelines—find more about this at epa.gov or by contacting your state public health department and by talking with your child's doctor. Lead doesn't just come from older houses, so most children should be screened at least once, usually between 9 and 15 months of age. However, it's important to know that even if your home has lead-based paint, if it is in good condition (e.g., not chipping) or causing dust (e.g., through opening and closing windows and doors), it will not pose a threat unless it is tampered with. You can make the problem much worse if you try to remove lead yourself. The same goes for asbestos removal—it is best to leave undamaged materials untouched to avoid complications. Always consult a professional before attempting to remove anything you are unsure of.
 
Where you can learn more
To find out more on these and other hazards, visit epa.gov and cdc.gov. The best advice is to be aware of your surroundings, and to seek professional help if you suspect something potentially harmful is there. The worst thing you can do is to try to fix a problem yourself—you can make it more hazardous to you and your family.