Donna Convey, Fitness Challenge Champ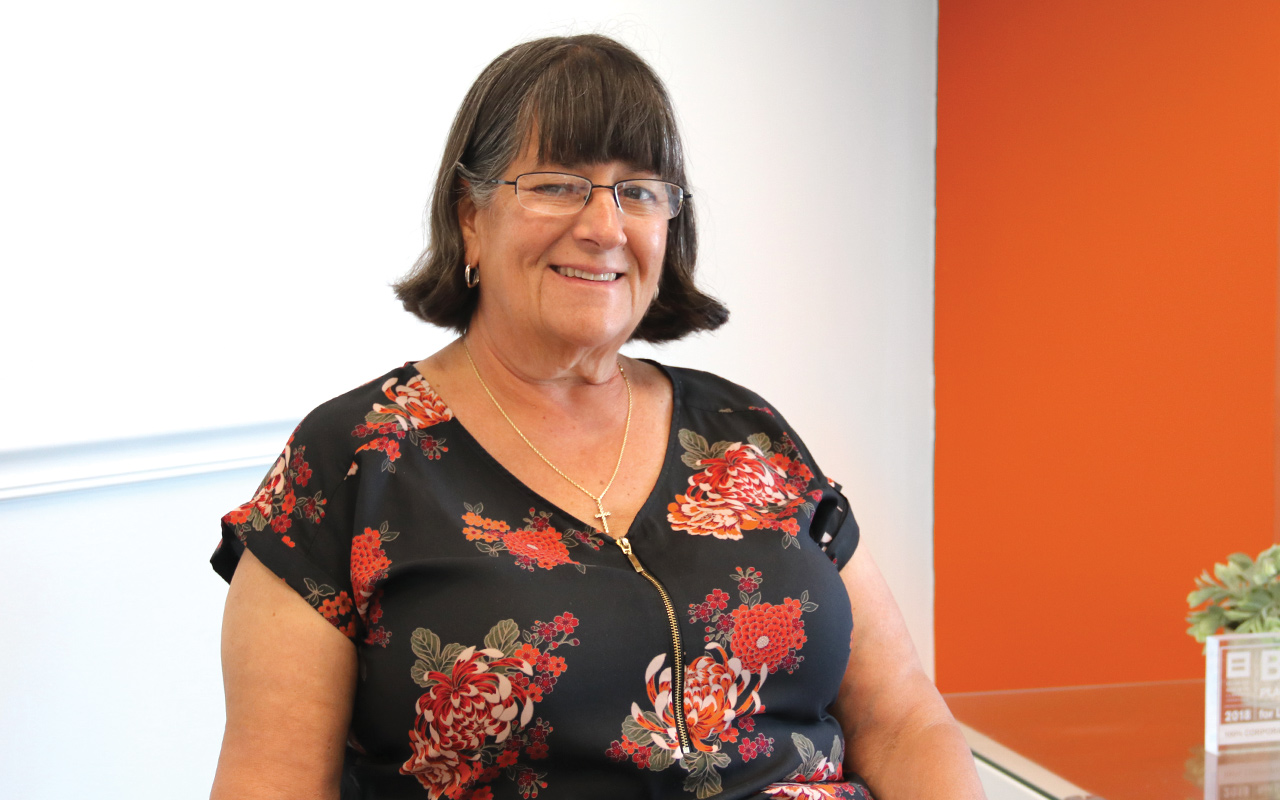 Last September, Donna won a grand prize in the BCBSRI Steppin' Out: Fitness Challenge. She shares her experience with the challenge and with her BCBSRI Medicare Advantage plan.
How she participated in the challenge:
"I posted my activities on the Your Blue Store Studio Facebook page—whether I went for a walk, rode the exercise bike at the Lincoln Senior Center, or went to a BCBSRI exercise class."
What she won: 
"I won one of the weekly raffles—a $25 gift card for Dave's Marketplace—and then I also won a grand prize at the end—a $100 gift card for Dave's Marketplace!"
Where she used to get her steps: 
"From age 18 to 62, I waitressed. When I worked, I walked three to five miles a day!"
One of her favorite benefits: 
"I really like the OTC benefit. I go to Walgreens and get vitamins, Tylenol, hydrocortisone, different things like that. I combine my OTC benefit with coupons. I also loved the box of OTC goodies we received at the holidays."
Her favorite fitness class moment: 
"There are a lot of nice people in the Your Blue Store classes—even some you already know! One day I ran into a friend I've known for 42 years but hadn't seen her in a long time. I hugged her and then later we went to her house to catch up."
Join our 2023 Steppin' Out: Fitness Challenge
This September, join our challenge, which is a fun way to connect with each other and move toward better health. To get started, share pictures, short videos, or stories about your favorite places to move on Facebook. You could even win raffle prizes!
How to participate
You can either join the Your Blue Store Studio Facebook group or post independently on your Facebook page. If you choose to post independently, make sure your privacy settings allow your posts to be seen publicly and tag @BCBSRI.
Starting September 1st, post pictures, short videos, and/or stories about your journeys in being active. That could be in your neighborhood, by the beach, at a Your Blue Store, or anyplace you like. If you're interested in taking a free fitness class at one of our stores, see the schedule and sign up. 
How the raffle works
Each week, there will be a raffle for anyone who posted on Facebook that week about their activities. Winning names will be selected at random and announced weekly. Please see the official raffle rules. 
Weekly raffles prizes consist of five $25 gift cards to any of the following grocery stores: Aldi and Dave's Market. (Winners may choose whichever store is most convenient to them). BCBSRI staff will send a Facebook message to winners to gather their mailing address and preferred store. Gift cards will be mailed to each winner after the end of the Challenge. 
On September 30, a grand prize raffle will be held. Anyone who posted at least once in each week of the challenge will be entered. The grand prize raffle will consist of five $100 gift cards to either of the listed grocery stores.