Oatmeal Yogurt Muffins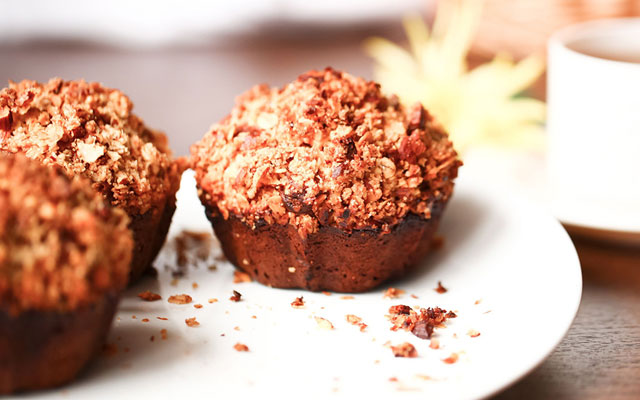 Ingredients
1 cup rolled oats
1 cup plain yogurt
1 egg
2 Tbsp. vegetable oil
¼ cup applesauce
⅔ cup brown sugar
1 cup white whole-wheat flour
1 tsp. salt
½ tsp. baking soda
1 tsp. baking powder
1 cup cranberries or blueberries (fresh or frozen)
Directions
Preheat oven to 400 degrees.
Grease muffin tin or insert paper muffin cups.
Soak oats in the yogurt, set aside.
Using an electric mixer, beat the egg, oil, applesauce, and brown sugar.
In a medium bowl, sift flour, salt, baking soda, and baking powder. Add berries and toss.
Fold oats and yogurt and dry ingredients with berries into the wet mixture.
Spoon into muffin pan and bake for 20 minutes. Cool on a wire rack.
Nutritional info
137 calories, 3.5 g total fat (0.8 g saturated fat), 15 mg cholesterol, 268 mg sodium, 22.6 g total carbohydrate, 3.9 g protein
---