Turkey Meatloaf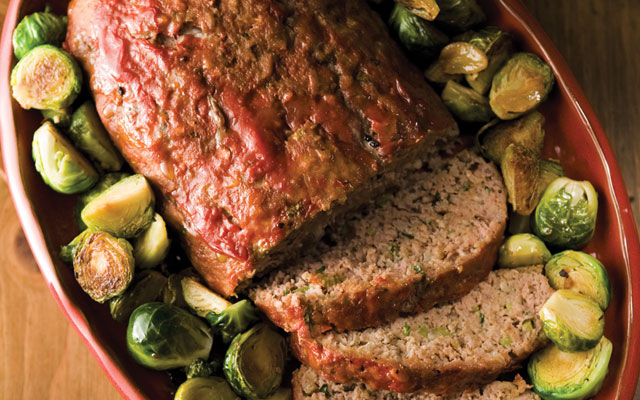 Ingredients
2 lbs. lean ground turkey
2 eggs
½ cup onion, chopped
1 stalk celery, chopped
¾ cup rolled oats
2 Tbsp. fresh parsley, minced
2 cloves garlic, minced
½ tsp. salt
¼ tsp. pepper
¼ tsp. dry mustard
1 Tbsp. Worcestershire sauce
¼ cup ketchup
Directions
Preheat oven to 350 degrees. 

In a large mixing bowl, combine all ingredients and mix well. 

Form into a loaf and place in the middle of a 9" x 13" baking dish. Top with ketchup and bake for 50-60 minutes until a meat thermometer inserted into the center reaches 165 degrees.
Let sit for a few minutes, slice, and serve hot.
Nutritional info
221 calories, 9.8 g total fat (3 g saturated fat), 122 mg cholesterol, 356 mg sodium, 8.7 g total carbohydrate, 25 g protein
---