The Right Plan for Ronna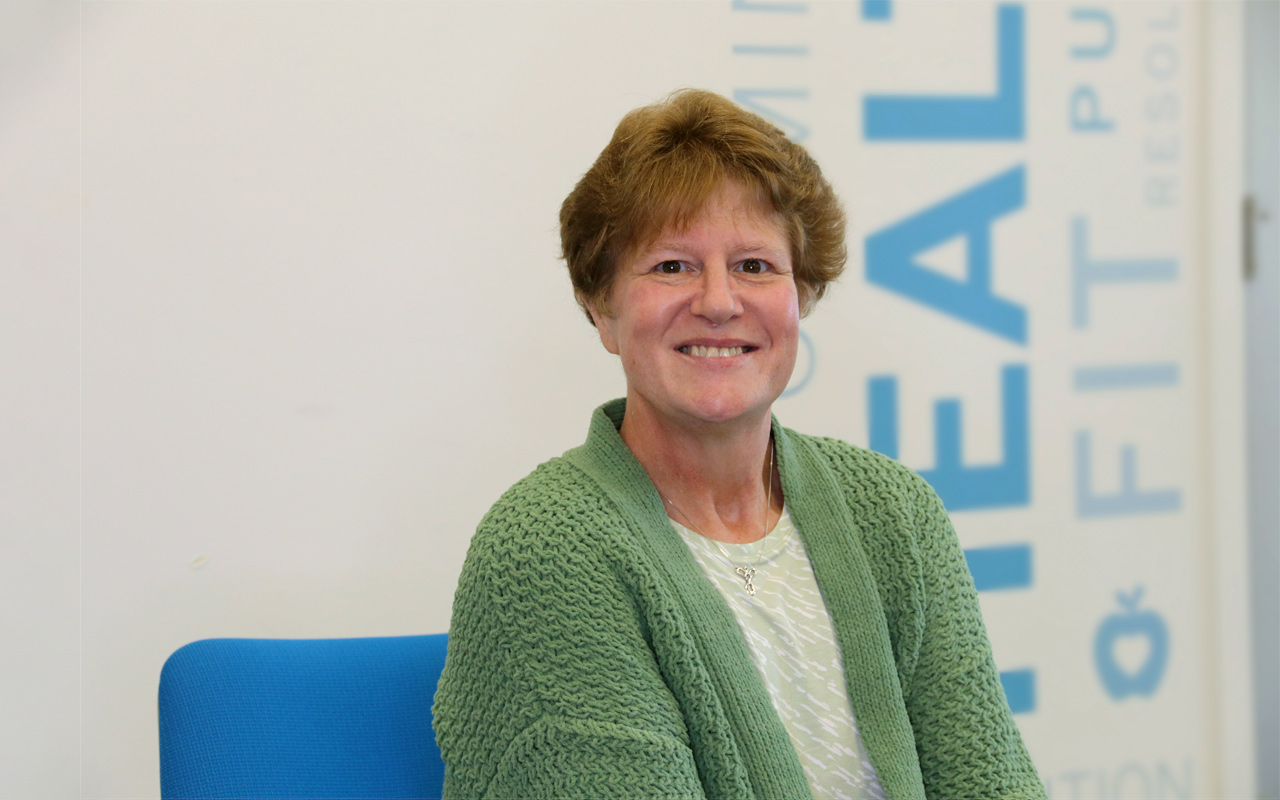 Ronna Smith has a type of multiple sclerosis that is affected by the heat, so she moved from Texas to Rhode Island about 10 years ago. "I don't know why I didn't move here earlier," she said. "Rhode Island is such a wonderful place to live." 
After arriving in Rhode Island, Ronna became a BCBSRI Medicare Advantage member and loved her plan. "Then I was at a 5k walk and stopped by the Blue Cross booth. I learned that there was a new plan, BlueRI for Duals, for people who have both Medicare and Medicaid, and I called the next day to see if I could sign up." 
Helping Rhode Islanders get the help they need
BlueRI for Duals (HMO D-SNP) is a Dual Eligible Special Needs Plan with a $0 premium and helps people with the highest needs cover out-of-pocket costs. If you qualify for both Medicare and Medicaid, it may be the right plan for you. In addition to adults ages 65 and older, younger adults with disabilities—like Ronna, who is 55—are also eligible for the plan. It's the only D-SNP plan in Rhode Island that is rated 5-Stars by the Centers for Medicare & Medicaid Services.*
With BlueRI for Duals, you can get all the benefits available with BCBSRI Medicare Advantage plans, plus even more. The plan offers up to $17,000 in money-saving benefits.
Here's how Ronna is making the most of her BlueRI for Duals plan:
To be healthy: "Since I already had a BCBSRI Medicare Advantage plan, I kept the same care team that I've been working with for years. They've helped me with multiple sclerosis, cancer, and depression. My nurse Anna helps me find specialists, get in touch with doctors if I'm not getting far enough on my own, and anything else I need. I love her. She is on top of everything."
To have fun: "I can no longer drive because macular degeneration affects my eyesight. So I use the household help benefit to do fun things like go fishing. My helper has taken me fishing across the state, and they always take my fish off the hook and toss it back for me. One time we both took our lines and made a picnic of it."
To stay independent: "I was totally homebound because of my health issues, so the rides service has been perfect. I use them for many rides, including doctors' appointments. I call them ahead of time when I need to go to the doctor, and when I'm done, I call for a ride home. Someone is there within five minutes."
To eat well: "The monthly grocery delivery is great. There are some prepared foods, like chicken salad, grilled chicken, and bean salad, along with fresh local vegetables, fruits, eggs, milk, pasta, and sauce. There's enough to make a week's worth of food. I also received a whole Thanksgiving dinner during the holiday!"
To make it convenient: "I get lots of household items delivered through the over-the-counter benefit, things like toothpaste and pain relievers."
To stay fit: "I use my $0 gym benefit at the Cranston YMCA. I use the pool and the gym and the sauna. Water aerobics is my favorite. Everyone is my age or older."
To get the care she needs: "I needed a crown, and I never could've gotten it without the dental coverage available through the Duals plan."
If you want to know more about BlueRI for Duals or to see if you qualify, please call us at (401) 459-5477 or 1-855-430-9293 (TTY: 711) or visit our BlueRI for Duals page. Because BlueRI for Duals is a 5-Star plan, you can enroll anytime during the year. 
*Rated 5-Stars by CMS in 2022 and 2023. 5-Star ratings can be found on www.medicare.gov. Every year, Medicare evaluates plans based on a 5-Star rating system.
Y0146_RARonnaarticle_M