9 Tips for Eating Healthy on a Budget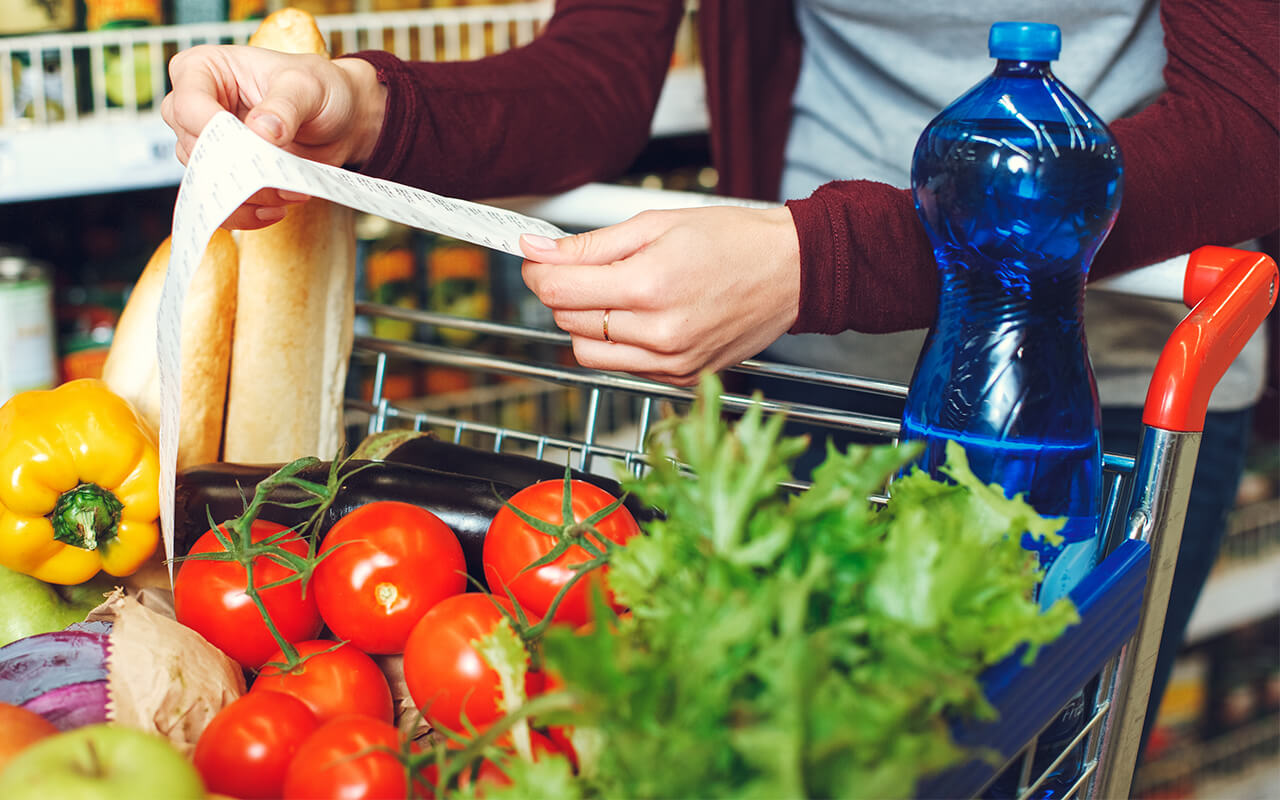 With food prices rising, how can you shop for healthy foods while keeping your costs under control? These tips explain how eating well and saving money can go hand-in-hand.
1. Check the refrigerator and cupboards first.
Before you head to the store, see what you already have in the kitchen—especially fruits and vegetables that need to be eaten soon. For example, if you have peppers and broccoli, see if you have whole-wheat pasta and sauce to put together a quick veggie pasta.
2. Avoid impulse buys with a list.
By having a list, you can avoid buying foods you already have at home—and adding unnecessary items to your cart (especially ones that may be unhealthy). Planning out your meals in advance can help you stick to your list since you'll already know what you're having for dinner for the week. And keep dinners easy—both to save time and to avoid buying ingredients for a recipe you may not really make.
3. Shop the perimeter of the grocery store.
To avoid buying processed foods such as packaged meals and cookies, try to spend most of your time shopping the perimeter of the store. That's where the produce, dairy, meats, and bread are found. You can find healthy staples—like beans and whole grains such as quinoa and brown rice—in the middle aisles, but try to only go down those aisles to get the foods on your list. And when it comes to fruits and veggies, don't forget about frozen. They're just as healthy, keep for a long time, and can be ready within minutes. Try to buy the rainbow to make sure you're getting a variety of nutrients. 
4. Look up and down.
Pricier foods are often placed at eye level, because you're more likely to see and purchase them, while generic and lower cost items are usually above or below eye level. The only exception is that products designed to appeal to kids are at their eye level.
5. Go meatless a few days a week.
Making vegetarian meals a few times a week can help save money, since meat can be one of the most expensive items on your list. Consider replacing meats with beans, which are nutritious, filling, and easy to prepare. Beans are great in burritos, soups, and veggie burgers. 
6. Buy in season.
You'll often pay less when you buy foods in season, such as apples in the fall or strawberries in the summer. You may also want to explore local farmers markets for fresh fruit and vegetables. Find a farmers market on the Farm Fresh Rhode Island website.
7. Compare unit prices.
Because products come in different varieties and sizes, it can be difficult to compare apples to apples. One way to comparison shop is to use unit prices. Look at the price of bagged potatoes versus loose potatoes or chopped celery versus whole celery. And while economy sizes or discounted items may be appealing, only buy what you'll definitely use before the food goes bad.
8. Leave the sugary drinks behind.
Cutting out sugary drinks such as soda, juice, and iced tea can help cut your grocery bill and your sugar intake. If plain water seems dull, add lemons, limes, or even berries to add flavor. Some people also like to add water to a small amount of their favorite drink.
9. Don't shop on an empty stomach.
You've probably heard this one before, but it's still worth repeating.