Hospitals: How-to Guide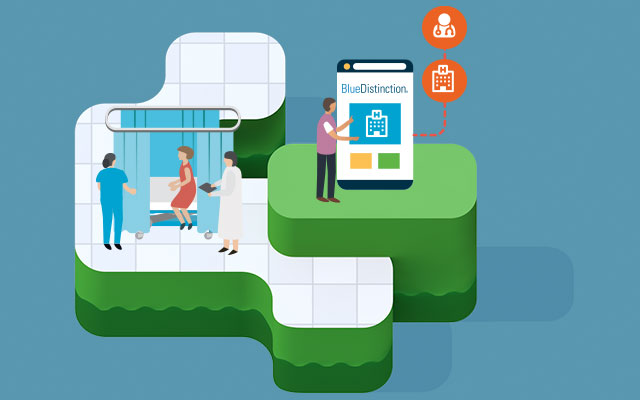 Choosing the right hospital can make a big difference in your health and your costs.
What you should know
The team at your primary care practice can help you avoid hospital visits by catching problems early. When hospital stays are necessary, use our tips and tools to make an informed choice.
Make the most of your care
Get a second opinion.
Your primary care practice can recommend a doctor for another opinion. Ask if the second doctor agrees with the first doctor's recommendations—and if you have other choices for how (and where) it can be done.
Ask if the surgery can be done outside of a hospital.
By avoiding a hospital stay, you'll lower your risk of infection, save money, and save time.
Check your hospital's quality.
Your primary care team works closely with certain hospitals, and can find the best ones for your condition. Don't have a primary care team? For complex health issues, look for a Blue Distinction Center, recognized by Blue Cross for quality.