Prescriptions: How-to Guide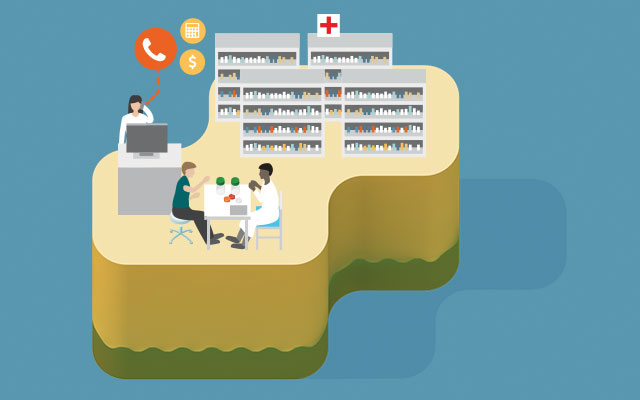 Talk with a pharmacist at no extra cost. Asking questions prevents mistakes and saves money.
What you should know
About half of all Americans are prescribed at least two medications, often by different doctors. Many of us are confused about how to take them—and are paying too much for them. To help you get the most from your medications, some patient-centered medical homes now have pharmacists right in the office.
How to make the most of your care
Find out if a lower cost drug is available.
Generic drugs are made from the same key ingredients as brand name drugs—but can cost 80% less! No generic for your prescription? Find out if a lower cost brand name drug could work.
Get the convenience of mail order.
Take a daily medication for a health problem such as high blood pressure? You may pay less by using mail order, and the medicine is delivered right to your door.
Ask the right questions.
By getting the answers to these eight questions, you'll help protect your health and save money.
Reduce or avoid medication by making healthy changes.
Eating a healthier diet, exercising, and quitting smoking may make a big difference in the medication you need.
What happens at your no-cost pharmacist visit?
During this one-on-one session, the pharmacist will:
Explain your health condition and how your medications work.
Check for problems such as side effects, interactions, and incorrect doses.
Suggest ways to lower medication costs.
If your pharmacist has recommendations for changing your medications, they'll talk with your doctor.